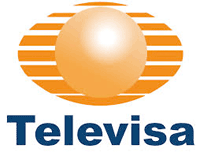 Emilio Azcárraga Jean is leaving Grupo Televisa after being at the helm of the media company for 20 years.
Speculations run rampart to the reasons for his departure.
The Board of Directors of Grupo Televisa, S.A.B. announced the appointment of Bernardo Gomez and Alfonso de Angoitia as co-Chief Executive Officers of Televisa, reporting to the Board of Directors. Emilio Azcárraga Jean will continue to lead the long term strategy of the firm as Executive Chairman of the Board. In addition, Mr. Azcárraga will continue to have direct responsibility for Televisa's soccer business, including the America soccer team, as well as for Fundación Televisa. These changes will take effect on January 1, 2018.
According to industry insiders, could Emilio Azcárraga Jean be heading to Univision Communications (UCI) and become the catalyst for better programming agreements and the future of UCI?