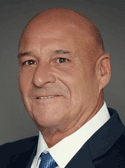 The Greater Miami Chamber of Commerce announced its hiring of Joe Zubizarreta as senior vice president of communications. The noted advertising professional will oversee the strategic direction of the chamber's internal and external communications. He assumes the leadership role on September 11.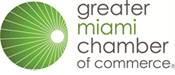 Zubizarreta has established himself as one of the country's most highly regarded U.S. Hispanic advertising executives. As one of the driving forces behind Zubi Advertising, where he served as chief operating officer until the company was sold to WPP in 2017, Zubizarreta immersed himself in every aspect of the business and oversaw business development, strategic planning and client relations. Over the past 30 years, he has helped build stronger, more successful brands for Fortune 500 companies including Ford Motor Company, J.P. Morgan Chase, Dunkin' Donuts, American Airlines, Walgreens, S.C. Johnson, Pizza Hut, The J.M. Smucker Co. and Mars.
"As part of our commitment to align the chamber with the best and brightest talent in South Florida, we are delighted to have a communications expert like Joe join our team," said Greater Miami Chamber President / CEO Alfred Sanchez. "He is a distinguished professional whose name has grown into a brand. Joe's knowledge, experience and commitment to client service will bring significant value to our mission and resonate with our members and businesses throughout South Florida."
"It is an honor to be given the opportunity to work for this organization that has served our business community relentlessly for decades.  I'm excited to work with the leadership and staff to continue adding value to our membership through innovative programs that will benefit the Greater Miami business community," said Joe Zubizarreta.