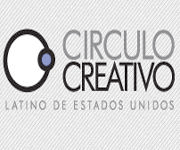 The Círculo Creativo has announced María "Maru" Bernal, VP Creative Director at Lápiz, and Norberto "Norbi" Zylberberg, CCO & Founder at Socialisssima, as the entity's new Vice Presidents.
Maru and Norbi have been part of Círculo since 2004 and 2003 respectively, as active members of the entity. According to Ciro Sarmiento, president of Círculo Creativo and CCO of Dieste Inc. the VPs were selected based on experience in the U.S. Hispanic market, the value they bring to their agencies, businesses and clients, not to mention their extensive list of accolades over the years.
"Maru and Norbi will help us carry the vision of our organization by bringing fresh ideas that can broaden el Círculo's activities throughout the year. Gustavo, the board and myself, we are thrilled to have them onboard for the next 2 years", says Sarmiento.
The new VPs will be working together to structure a plan of activities for 2018-2019, including training activities, recruiting new members and promoting diversity within Círculo members. They both will serve as VPs of Círculo till 2019.