New York Women in Communications, Inc. has announced the awardee of its Esperanza Scholarship, sponsored by d expósito & Partners, LLC, the New York-based Hispanic advertising and marketing agency. The announcement was made at the NYWICI's 2016 Matrix Awards luncheon at New York's Waldorf Astoria Hotel on April 25, 2016.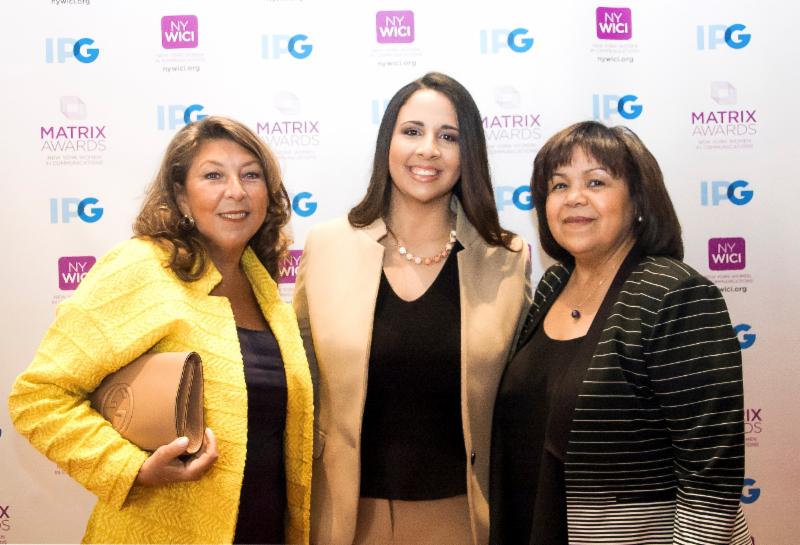 Kimberly Peña, a journalism student at Central Connecticut State University is the EsperanzaScholarship winner.  The scholarship winner was joined by Daisy Expósito-Ulla, Chairman/CEO of d expósito & Partners, and agency partner Gloria Constanza, who leads the agency's Media Services. Ms. Expósito-Ulla is a past recipient of the Matrix Award.
This year's Matrix winners included award-winning actress/writer/producer Lena Dunham, creator of HBO's "Girls"; Nancy Gibbs, editor of TIME; and Mellody Hobson, president of Ariel Investments and a board member of the George Lucas Education Fund where she serves alongside her husband, the celebrated film-maker. Previous Matrix honorees include Nobel laureate writer Toni Morrison, acclaimed writer Maya Angelou, actress Meryl Streep and journalist Barbara Walters, among others.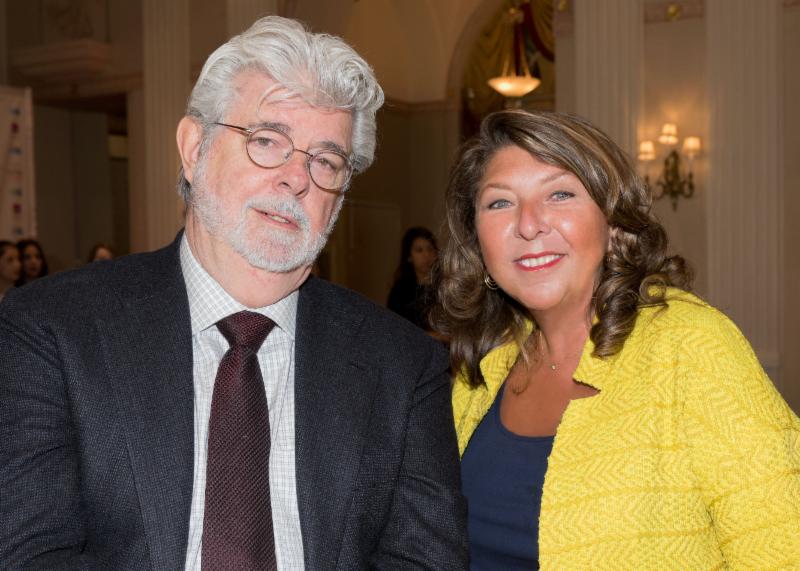 George Lucas and Daisy Expósito-Ulla at the NYWICI Matrix event
"New York Women in Communications helps empower women in all communications disciplines and inspires them to achieve success. The Esperanza Scholarship aligns beautifully with this mission and this purpose," said Daisy Expósito-Ulla.
New York Women in Communications, Inc. (NY's WICI) was founded in 1929 and is recognized as the premier organization for communications professionals in the New York metropolitan area.