A wide-ranging public opinion poll conceived and commissioned by LAVIDGE and Mosaic Multicultural found surprising and insightful consumer sentiments about how people are responding to healthcare marketing messages. Among the key findings of the 2017 Southwest Healthcare Marketing Report are that consumers prefer television and direct mail over other mediums, and are influenced to make decisions when they see and hear the words "knowledgeable," "trustworthy" and "cost-effective" in advertising and marketing.
In addition, the statement, "We treat the problem, not just the symptoms" strongly resonated with consumers. The survey unexpectedly revealed that consumers don't prefer advertising messages that feature testimonials from family and friends.
"With healthcare ad spending continuously on the rise, this is the ideal time for marketers to understand how to effectively get their message across to consumers," explains Tim Trull, managing director of strategy at LAVIDGE. "Our original, comprehensive survey is exactly the tool the industry needs to resonate with their target audience."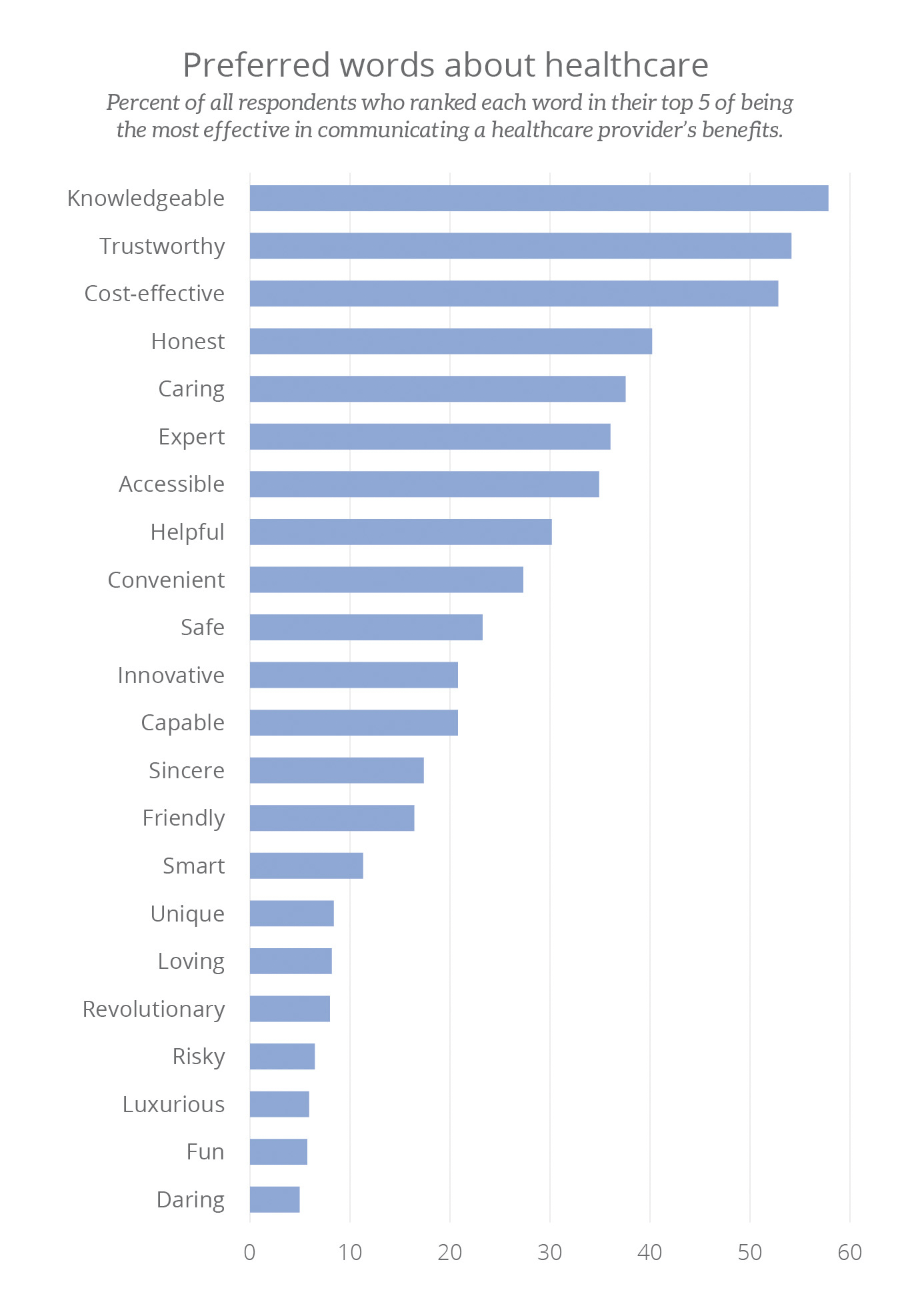 The findings determine several things about the way consumers respond to healthcare ads:
    Most effective media for consumer healthcare marketing is by television and direct mail
    Top three words that influence consumers to visit a hospital, see a physician and/or purchase health insurance are knowledgeable, trustworthy and cost-effective
    The commonly held belief that close friends and families are our greatest influencers is being challenged: "Your friends recommend us" is consumers' least favorite marketing statement
    "We will treat the problem, not just the symptoms" is the most influential messaging statement
To download report CLICK HERE.