Azteca America will debut "Verdades Secretas" on April 24 at 8 pm/ 7 C, a telenovela in which fame, money, and pleasure intertwine in a story about a young woman who pursues her dream of becoming a model, but gets lured into a world of luxury and high-end prostitution.

"Verdades Secretas" takes viewers into the fascinating world of modeling.  Glamorous runways entice people into a world that appears flashy and seductive when the lights are on, but which hides thousands of dark stories beyond the catwalk.
One of these stories is that of Arlete, played by actress Camila Queiroz, a young woman who comes to São Paulo to pursue her goal of becoming a famous model.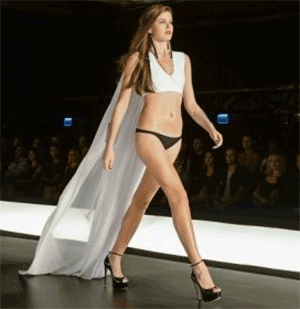 Arlete visits a modeling agency run by Fanny Richard, an unscrupulous woman whose only objective is to advance her business at the expense of her models' bodies.  Fanny is fascinated by the potential she sees in Arlete as a model and begins working to transform not only her appearance, but also her values.  From then on, Arlete is known as "Angel."
Angel soon begins to discover Fanny's true business: high-class escorting.  At first, Angel refuses to participate in the dates that the agency sets up for her, but the economic hardships affecting her family cause her to reconsider and to become a part of that world.
Angel turns into one of the most in-demand models at the agency.  One client who shows a great deal of interest in her is Alex, a powerful entrepreneur obsessed with the beauty of Fanny's most recent acquisition.
Written by Walcyr Carrasco and Maria Elisa Berredo, directed by Mauro Mendonça Filho, and starring Camila Queiroz, Rodrigo Lombardi, Drica Moraes, and Marieta Severo, "Verdades Secretas" invites viewers to experience a frenzy of seduction and extreme situations in which pleasure and fame reveal the true price of each character in this compelling story.
"Verdades Secretas", winner of the 2016 International Emmy Award, comes to Azteca America beginning Monday, April 24 at 8 pm/ 7 C.